Here's how I memorize new Chinese words: I use a flashcard app.
What's a flashcard app? First, what are flashcards? To make a flashcard, write an English word on one side of a small piece of paper and then write the Chinese meaning on the other side. There! You have a flashcard!
A flashcard app is software on your phone or computer that shows you your flashcards. Usually, you can also make new cards in the app too.
A good flashcard app not only shows you cards, it can also remember your progress. You can tell the app if you know the words on the card or not. The app remembers your answer and will show you the card again based upon how well you know the card. This is amazingly helpful! I can carry thousands with me on my phone, but only study the ones I don't know well.
For me, I will open up my flashcard app 2 or 3 times a week and study for 20-30 minutes. I think it really helps me!
So, what are some good flashcard apps?
1. Flashcards Deluxe: I use an app called Flashcards Deluxe for my Android phone. You need access to Google Play to buy it. The only problem with this app is that you have to make all your own cards.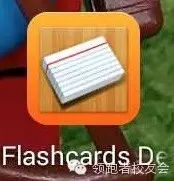 2. The Open Language app: Openlanguage.com also has a flashcard function in their app. I recommend that you use it as you self-study. This app is great because it's easy add words from the openlanguage lessons (but you can't make your own cards).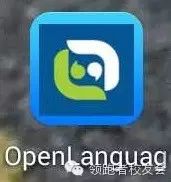 3. You Dao Dictionary: I also heard that You Dao dictionary has a flashcard function, but I have not ever used it.
What kind of flashcards do you use?